Georg Werckmeister - editorial zero emission
Many publications (125 until 2010) , mainly about data protection, innovation for more employement, (''The job machine'' 1998), renewable energy and lasting mobility.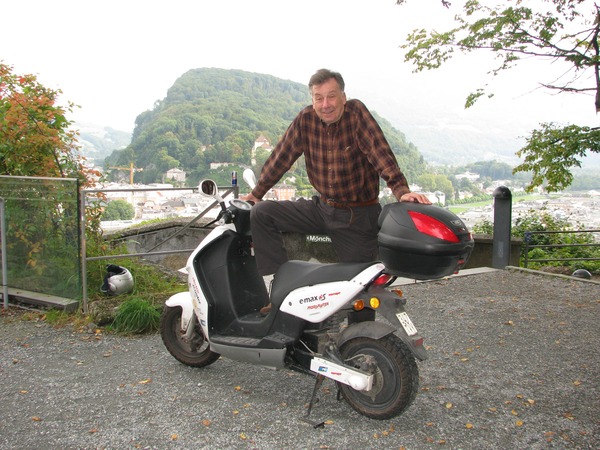 Here with the E-Max 90 S on the "Mönchsberg" in Salzburg.



Georg Werckmeister died on April 28, 2015. His greatest contribution to PEGE was the organized by him session on electric buses on September 15th 2011 in the Mercedes heavy vehicles factory.